Testimonials and Reviews
There is nothing we appreciate more than our clients taking the time to tell us about their experience working with us. Here are what some of our clients had to say...thank you very much!
We would love to have you as a client!  Please contact us today.
---
9/6/2017
John Rabon came to our house and performed an inspection. He was very professional, and took the time to explain exactly what he was doing and why. His PR skills are incredible, and he made sure I was informed and satisfied. When I called back about the results, Ben took the time to explain what the results meant for me and my family, and what steps we could take to fix our mold problem. I highly recommend this business!
12/1/2017
We needed additional testing our home after a poor quality Water Mitigation company came to cleanup a water leak. This is the second time Mold Inspection Sciences has been to our home to perform testing. I called on a Wednesday and they were able to schedule the appointment for Friday the same week. The receptionist has been super helpful and very pleasant. Ben called back to discuss the parameters of the inspection needed and scheduled me for Friday. This time Jeff, from the company showed up. We discussed some of the issues and areas of concern and he began his inspection. He thoroughly and carefully inspected every part of the house, not once did I feel the need to say "what about here"? Very very thorough. We sat down to discuss the findings and recommend 16 samples, these were exactly what my thoughts were too as I walked around with him. Although, 16 might seem like excessive to some but I had complete confidence with these suggestions because I already had idea of the amount that I wanted before he arrived. We discussed the mold protocol and he clearly explained the entire process. I agreed upon all of the samples and he began his work. He took all measurements for the protocol and we were finished. Jeff was punctual, wearing a clearly defined work short indicating their company logo, clean and just what i expected after the first guy, John, was here. Step 3 of return to normal will include them coming to do a final inspection and we wouldn't have another company come in. I didn't go into enough details the first time this company came over in June, but this company is amazing. Very professional, friendly, thorough and excellent results. The Inspection reports that you will receive will be out of this world amazing, down to every specific detail. They are absolutely worth hiring and worth spending the money for the quality of work that they provide. I have told the company that if a potential client wants to talk to an actual person I would be happy to describe how completely satisfied we are with their service.
6/23/2017
Amazing! John Explained the process to us completely and made us feel more prepared to deal with the renegade contractors that were dragging their feet. We will absolutely hire them again!
1/25/2017
John took samples of the air as well as the bathroom floor to submit for testing. He also explained the process thoroughly and clearly. He answered any and all questions posed to him courteously and was very respectful and professional.
1/12/2017
John did a terrific job helping us work through what we suspected and what turned out to be a significant issue. He was prompt, professional, courteous and helpful through the process. There was never any "sales pitch" to order samples (we chose to because our problem was pretty significant). I would highly recommend this company.
1/10/2017
Very well. John did a great job.
12/9/2016
11/16/2016
The representative from Mold Inspection Sciences showed up on time (10 minutes early), was very professional and thorough, and as I suspected there were numerous indications of likely mold. Several samples were taken and sent off to an independent lab which confirmed the mold. The results were provided in a comprehensive 50 page report detailing all of the issues with photos and detailed lab results of the samples that were taken. If you want an objective inspection of your property professionally done, Mold Inspection Sciences is your choice.
10/9/2016
MIS was so easy to work with. The inspector, John, came out and was super courteous, efficient and thorough! He listened to all of my concerns and gave me his professional yet most honest opinion. The cost for the tests is what drove the price sky high but those costs are determined by the laboratory they send it to and are not set by MIS. So far we have spent $1500 for two rooms and we will have to spend almost $500 more before it is said and done. I STRONGLY SUGGEST GETTING THE MOLD RIDER ADDED TO YOUR HOME INSURANCE!!! Since we included mold coverage, the costs are supposed to be reimbursed. Beware - this issue of mold was caused by our air conditioning condenser up in the attic.
11/4/2016
Very well, John was prompt, courteous, & professional. He explained all of the services thoroughly and clearly.
10/27/2016
Very well. Professional service by inspector, informative from start to finish. answered questions. Kept me informed when unexpectedly delayed. Worked efficiently.
10/2/2016
The employee, John, provided detailed, informative, and comprehensive service. He explained everything in detail and the process. He was very thorough and helpful as this process was all new to me.
9/22/2016
John from Mold Inspection Sciences of Texas was a very professional individual that clearly understood what our problem was, asked the right questions, and got right to work. He was very sympathetic and understanding of our situation as well. I did not feel any pressure to spend more mone money and he guided me in a way that made me feel like he had my family's best interest in mind. I'd recommend him to all of my friends and family.
9/14/2016
It was a very positive experience for me. I had no clue to mold or its history. The provider was very knowledgeable about this subject and was very comfortable in sharing his knowledge. I would not hesitate to ask any question related mold...causes and effect.
12/12/2017
I wanted to pass along to you how very impressed I was with Justin during yesterday's inspection. He was on time, dressed appropriately, articulate, and professionally competent. I felt very comfortable having him in front of JPMorgan's client and his family. In addition, my wife is a sales agent at a large REMAX office in San Antonio. I have passed along your company name, and it is my understanding that you provide periodic informative presentations on your inspection services to local real estate offices. I hope that they avail themselves to your firm for such a presentation, as I know that they would learn much. Wishing you both a good weekend.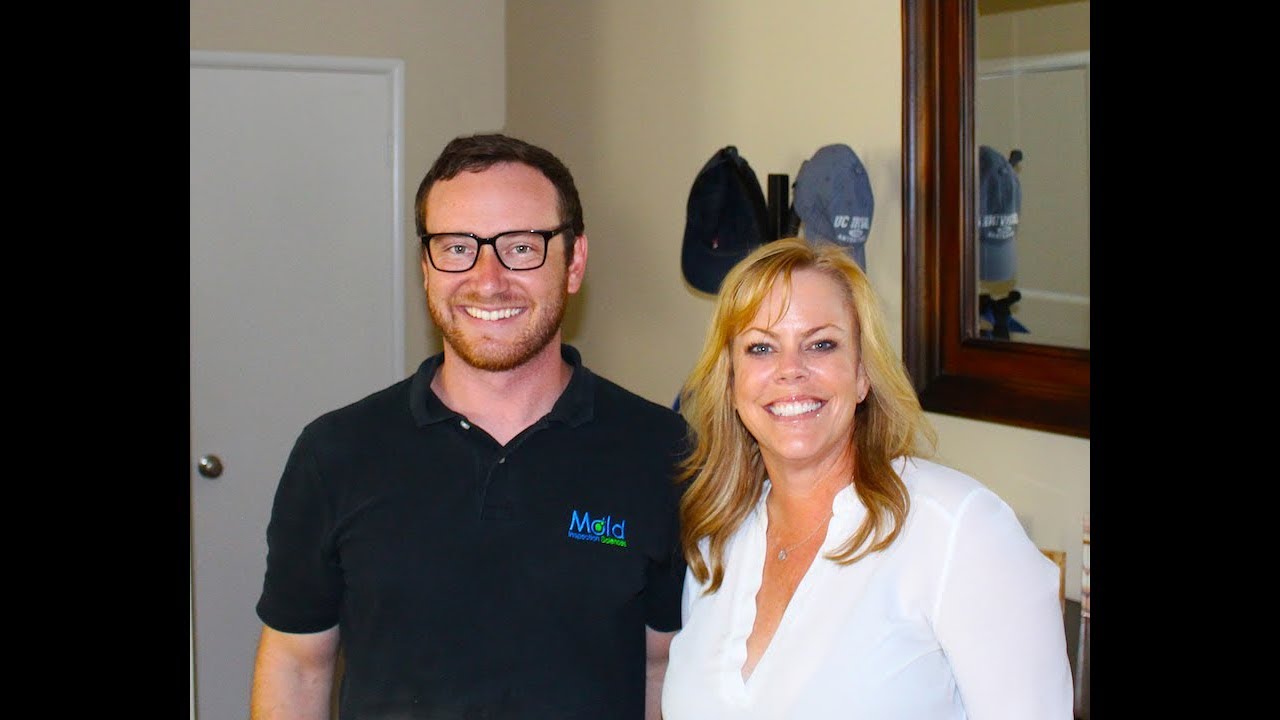 Invest in Your Family Too!
My fiance and I have been living in our new, old home for over a year now. It was built in the 50's but had been remodeled. Since moving in, we began to notice that some of the remodeling wasn't done correctly. What caught our eye in regards to mold was a musty smell under the kitchen sink and water leaking from the dishwasher. There are also small areas throughout the home that show evident signs of old water damage. For peace-of-mind, I decided to reach out to Mold Inspection Sciences. A customer service representative called me back right away, answered all of my questions and gave me information to prepare for my inspection. On inspection day, I met with inspector Ben who was nice, helpful, friendly and most importantly SUPER knowledgeable about all things mold. He had impressive tools to detect moisture and temperature shifts in areas of concern and even pointed out areas I didn't realize were past water damage was hidden by paint. I had chosen the full property inspection, and that's exactly what I got. Ben was a true mold detective from floor to ceiling and inside out. Ben walked me through his initial finds, gave recommendations on how to keep water away from our home externally, and then sent off the air and surface samples I approved to test to the lab. About three days later, I received a 24-page lab report and a 15-page mold inspection report with photos, findings, results, and recommendations. I couldn't be more pleased with the services provided. Reaching out to Mold Inspection Sciences was the right investment for our new, old home and our family! If you're on the fence, I definitely recommend Mold Inspection Sciences. Invest in your family too!
- Susie Hays, 5-star Google Review